Johnstone History Museum
A Project of Johnstone History Society
Registration
Membership is FREE and open to all persons sharing an interest in our regional history. There are two types of membership: Registrant and Subscriber. Registrants may read news, communicate with other members, post updates and keep a personal journal to share experiences with others. (Privacy)
Subscription
FREE registration does not help us pay the costs of the site. Subscription to the site is easy, and at £12 per year it's a bargain. You get expanded profile features plus early notice of more goodies as the site grows, and you may participate in more features of the site. We use revenue to pay the expenses of the web site, and any surplus (hope springs eternal) helps suppport other museum projects.
[More Information]
Member Updates & Comments
Sign in and contribute to the site! Type an Update on your profile page. The latest 99 comments will appear here, and a subset appears also on the home page.

Administrator
(

29-Mar-2018

)
We're experimenting sporadically with layout options to accommodate the increasing number of mobile device users visiting the site. Some pages are more easily read on small screens by turning the device to landscape mode (wide view).

Administrator
(

8-Sep-2017

)
Check out Eddie McRorie's new article on his years at Wickman Lang. Skilled workers along with business folk made Johnstone what it is.
LINK

Administrator
(

19-Jul-2017

)
The Contact form has been repaired. Use it to send a message to the administrator, who will forward it to the right person to help you.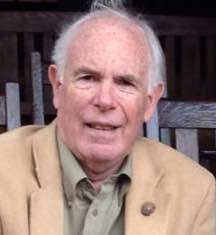 Rees Clark
(

10-Mar-2017

)
Just perused the WWI honor role. I think one can safely say there are "too many" names.
LINK

Iain Murray
(

28-Feb-2017

)
Just to let you know that we have two new displays at the Museum. 1)A Patons display of threads, cord and Shoe Laces as well as some of the Comapny Advertising materials. 2)A display memorabilia of old Johnstone Organisations, Clubs and Societies.

Administrator
(

28-Feb-2017

)
If you had a problem posting an update Feb 25-27 please try again. A wee bug crept into the premises; happily it attacked the website instead of our exhibits. We think we've squashed it. Have a go!

Iain Murray
(

16-Dec-2016

)
Wishing all our Members a Very Happy Christmas and a Guid New Year when it comes.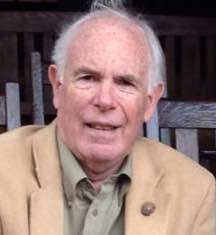 Rees Clark
(

15-Dec-2016

)
Really enjoyed the December talk. Looking forward to the downloads!

Administrator
(

5-Jul-2016

)
Member registration is now open. Members may post comments, brief informational items and images stored on external sources. Longer articles may be submitted to the editors using the Contact form.
Inappropriate Content
Ad hominem attacks on other members or other comments inappropriate for this family-friendly site will not be tolerated.

We do not send spam, and we wish others would follow the same policy. Unfortunately that is not the case. We are occasionally bothered by persons who register as members, apparently in an attempt to gain some sort of benefit we cannot fathom. No harm is done, and they do not get any benefit, but they keep doing it. Sometimes you'll see their phony names in the New Member list. We delete them as we spot them, but we cannot watch the site 24/7, so we appreciate your notice of inappropriate content.

Thanks for your understanding and your participation.