Johnstone History Museum
Johnstone History Society • Scotland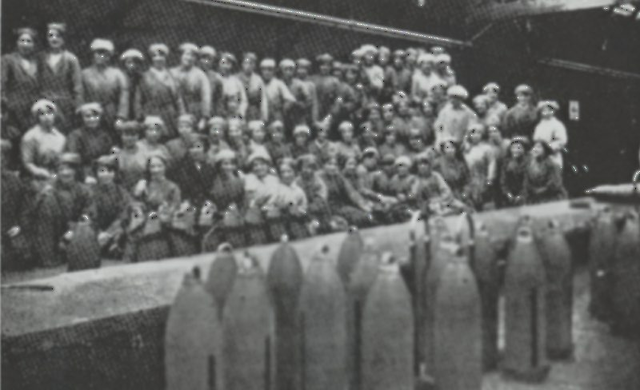 Many female workers at the plant led to improvement of working conditions and hygiene there and at other industries.
Item ID: 9513
Shell Shockers: This remarkable photograph shows just how important women were in the vital role of the Georgetown Filling Factory. Johnstone and Paisley were among the main recruiting areas for the workforce with a new station a short distance north of the 19th century railway halt at Houston being used as stopping off and embarkation points.

The welfare of the women workers was taken very seriously by personnel management with convalescent homes being opened at Kilmacolm and Killearn in Stirlingshire to allow them rest and recuperation from their onerous duties when and where necessary. Hygiene was of paramount importance with good medical, washing and toilet facilities being introduced where to make the ladies as comfortable as possible in very difficult conditions. In addition to their wartime work, the ladies also had to look after families when they returned home at the end of the working day or night.

The ability with which the women rose to the challenge so superbly and successfully physically and mentally was one of the main reasons why they were given the vote not long after the end of the First World War following a lengthy campaign for female enfranchisement.