Johnstone History Museum
A Project of Johnstone History Society
| | | |
| --- | --- | --- |
| | Feature Articles World War I | January 31, 2018 |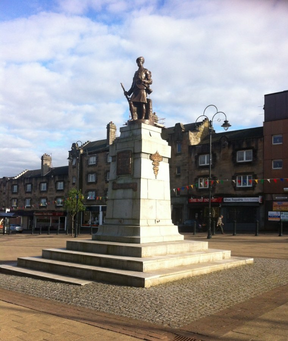 Click to enlarge.
The Johnstone Role of Honour from World War I is a sad testimony, especially if you are a relative or friend of one of the persons listed. The cenotaph on Houston Square is but one of scores or hundreds of others across Britain.

The attached list of military personnel killed in action, principally in France, was compiled by the late John Kenny J.P. who was a Committee Member of the Johnstone History Society. It is reproduced here by kind permission of his widow Mrs Agnes Kenny.

The number of the lost is truly staggering, representing 1.66 percent, the equivalent of about 1,100,000 in proportion to the current population of Britain.

Related information
Comments
Members may post a comment.