Johnstone History Museum
Johnstone History Society • Scotland
Kicker headline
Graham's Test Page
A walk around Houston village - 16th July 2021
test podcast
| | |
| --- | --- |
| Title: | JHS Museum |
| Categories: | Society & Culture |
| | Technology |
| | Business |
| Description: | THE PODCAST IS AN EXPERIMENTAL FEATURE; BEAR WITH US AS WE STRAIGHTEN OUT THE KINKS! The Johnstone (Scotland) History Society Museum has collections from the founding of the town in the 18th Century through the present day. Opening several days each week, we welcome visitors from around the world. Our website, of course, never closes. |
| | Subscribe |
https://youtu.be/qHWs0F1wRAw
ohnstone Band had a piece of music specially commissioned to perform at the recent Kapitol Cory Online Brass Band Championships. The piece, Black Cart Water by Nicholas Olsen, celebrates Johnstone's industrial past with the thread and cotton mills that were powered by the Black Cart Water. We hope you enjoy our performance. Thanks to Mark Good for his work on the video, to Ryan Bradley for the audio, to Kukscinema Scotland for drone footage and to Iain Murray of Johnstone History Museum for his assistance. Recommendation: Expand video to full screen.
The trick is to capture the Embed code, not the Share code.

When a video is on YouTube there's a "Share" button. When you click it, an extended set of options appears. Choose Embed and YT will display a block of code. That's what you should post. You should delete the width and height parameters. Sitemaker should figure it out; if not, blast me an email and I'll explain the settings.

Remember to turn Line Breaks OFF and HTML ON when you save.

PS: I deleted a couple of empty components from this page.
including the use of some html tags
Friday 16th July, 2021
The following photographs were taken during my walk around Houston village centre on Friday 16th July, 2021.
Weather was very warm and sunny, maybe 25degC
Lets add a table
| | |
| --- | --- |
| First Name | Surname |
| Graham | Rooney |
Small picture
Text above graphic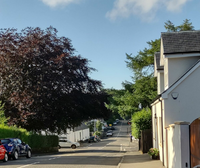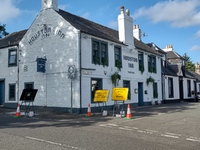 Fox & Hounds pub on South Street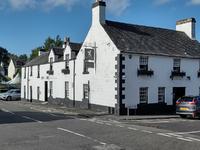 Fox and Hounds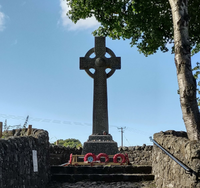 Houston House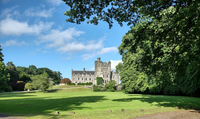 Houston & Killelan Kirk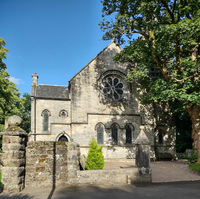 The Old School House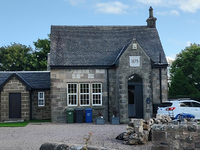 Kirk Road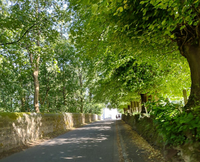 http://johnstonehistory.org/sm_cache/johnstone_43b7b9ddd060_scaled_180_auto.png