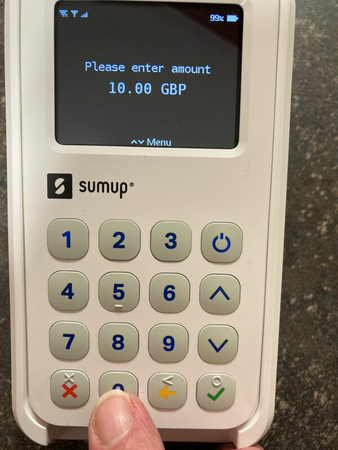 In November 2013 two gentlemen from the USA came in to the Museum and had a look round. They announced that their ancestors back in the 1920s had lived in house that was number 2 Houston Square in the centre of the Town.
We found a photograph of Houstoun Square on the outside cover of a book we had for sale, and lo and behold, there was number 2 that had long since been demolished. They were delighted with their find and wished to purchase the book.
But there was a catch. They didn't have any British currency but had credit cards. They asked if we had a Card Machine and the answer was "unfortunately no".
That was nearly 10 years ago. The Covid outbreak has resulted in very few of our visitors carrying cash these days. This notification is to announce that we have now entered the 21st Century and the Museum is now equipped with a Card Machine. We are only 10 years late. But better late than never.