Johnstone History Museum
Johnstone History Society • Scotland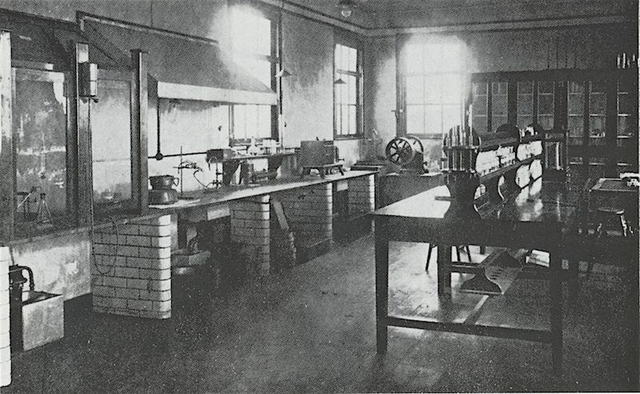 Research and development center at Georgetown.
Item ID: 9516
Much of the weaponry built at Georgetown was designed in this the chemical and scientific laboratory at the plant. The room is shrouded in secrecy to safeguard its highly-sensitive work which would have had serious consequences for the war effort if its nature had been decoded or discovered by enemy agents or sympathisers.

Although around 35,000 people worked here during the three years of the filling station's existence, only about a dozen were killed. This was a remarkably low figure at a time when military science was in its infancy and so much work had to be done on a trial and error basis. One of the worst days was in April, 1917, when three people perished following an explosion involving a six-inch shell with a further tragedy occurring some time later when four scientists were killed by TNT poisoning.